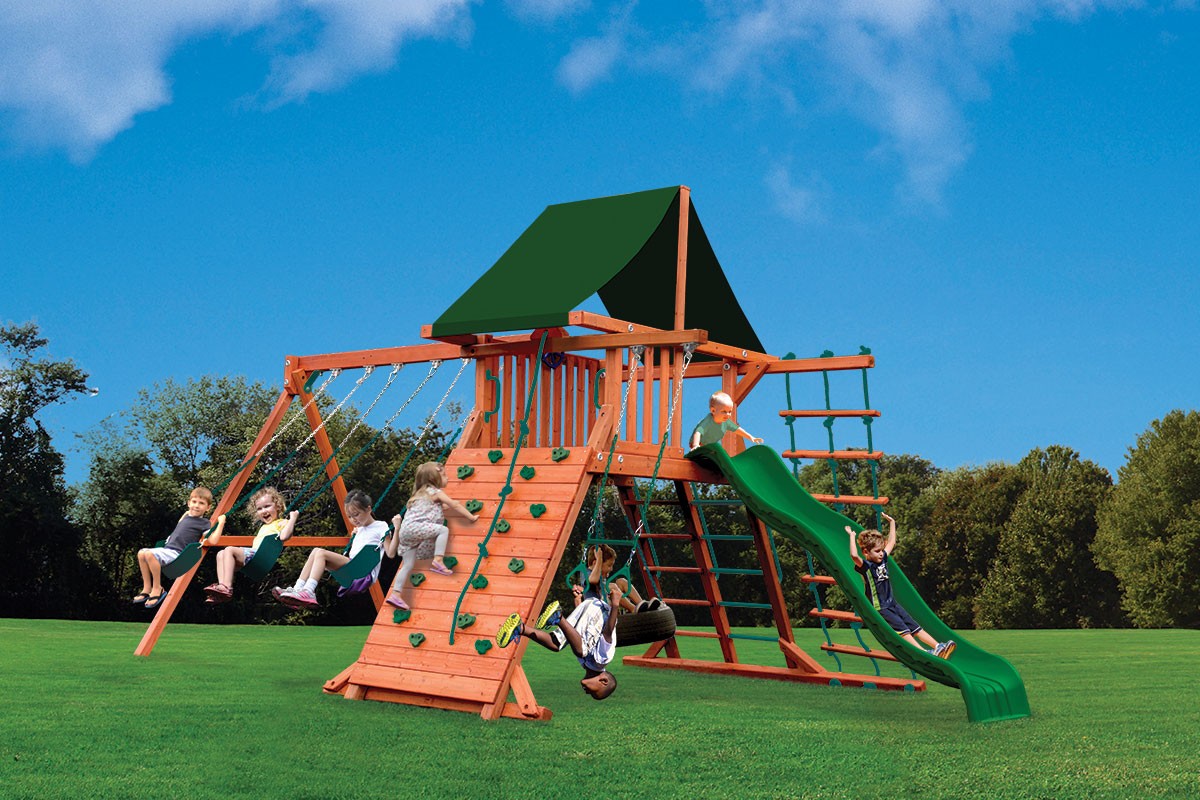 ORIGINAL PLAYCENTER
Millz House Price:  $2,899
Delivery and Installation $299, within 40 miles of Millz House
Same great features as the Original Playcenter, only bigger!!
Deck Height:  5.5'

Slide Length:  11'

Swing Beam Height:  8.5'
Millz House Price:  $3,199
Delivery and Installation $299, within 40 miles of Millz House
Original Playcenter Dimensions:
Deck Height:  5'
Headroom:  6'
Deck Size:  4' x 6'
Swing Beam Height:  8'
Total:  L 22'  x W 12'  x H 11'
4" x 4" construction
Includes:
Heavy duty canopy roof in blue/yellow/blue or green
10' wave slide in yellow or green
Rock wall with climbing rope
Rope ladder
Step/rung ladder with handrails
3-position swing beam with 3 belt swings
Accessory arm with trapeze bar
360° tire swing
Ship's wheel
Safety handles
All of our playcenters are fully modular and expandable. Add a pirate boat or glider, a wood roof, a set of monkey bars, a sky loft, or even a spiral slide.