Each camp is one week (Monday-Thursday) and has its own special theme with games and activities around that theme.
Snack will be provided. Please provide a bag lunch and water bottle.
Camp will be held rain or shine!!
June 10-13: World Explorer! Pack your bags and let's explore during our first week of camp! Travel around the globe with us as we discover new art projects, games, recipes and stories from all over the world. Grab your passport and get ready to see what the world has to offer!
June 17-20: Art Explosion. Young artists will explore their creative side and appreciation for visual arts. Children will create lots of original artwork.
June 24-27: Mad Scientist! Full of wacky, interesting and icky science fun; where mini experiments will be conducted.
July 8-11: Water PALOOZA! It's time to get soaked! Splish and splash through an awesome, fun-filled week. We'll stay cool with activities like water balloon games, water relays, and more!
July 15-18: Super Hero! Discover the hero in you through challenges, adventures, and good deeds. From super heroes to everyday heroes, we will celebrate those who give back to others and our community.
July 22-25: Space Adventure! Shoot for the stars during our sixth week of camp. Throughout the week, campers will encounter asteroids, planets, and maybe even aliens! 
July 29-August 1: Campout! Grab your flashlights and pitch your tent because it's time to go camping! We'll explore the outdoors, tell campfire stories, go on a scavenger hunt, and so much more!
*Some activities may be subject to change.
Meet your camp leaders: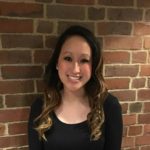 Camp will be led once again by Mathea. She graduated from the University of Wisconsin River Falls in December 2018 with a major in Elementary Education. She has a passion for working with kids and inspiring them to do their best and help them grow not only as students, but as individuals. 
In addition to leading the MegaStars Camp last summer, Mathea has many years of working with kids and summer camp. She worked as program leader for the City of Lakeville Park and Rec for 3 summers, where she helped lead diversified recreational programs including sports, games, natures, crafts, and special events for children ages 3-12 years of age. She also worked as a day camp counselor for ages 4-12 at Camp St. Croix in Hudson, WI. She taught kids new skills, building self-worth, and learning the YMCA's 4 core values of caring, honesty, respect, and responsibility.
In addition to her camp experience, Mathea has classroom experience with elementary age children through her coursework at UW River Falls and substitute teaching this past spring.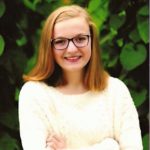 Marielle is in her second year at the University of Wisconsin River Falls. She is studying elementary education and will be graduating in spring 2021.
She has taught dance classes for over five years with kids ranging in age from 3-13 and all levels and abilities. She loves teaching children and watching the excitement in their eyes when they learn something new. She has also worked as a paraprofessional in a summer school program for students from first to fifth grade. Through UW River Falls, she has been in classrooms of various ages and abilities helping students  in any way she could.
Marielle is excited to be part of the MegaStars camp this summer at Millz House and ready to have fun with all the campers!
Patten enjoyed camp and came home very excited each day. It worked well for us and met my expectations. It was very well organized, colorful and fun upon entering and a welcoming, comfortable drop off and pick up experience.  I was impressed with all the artwork that was completed in such a short time! A big thank you and I would definitely recommend this to a friend. I hope we can return next summer!  And thank you for taking the time to take and send pictures out... love them. 
Thank you for the great pics!! Ezra had a great time at camp!!
Thank you for everything. Isaac is having a blast! He's been practicing a mad scientist laugh and eager for more fun!