Different Uses for Floor Coatings
Zach back with you! I have another great read for you today about the floor coatings side of Millz House.
FLOOR COATINGS!!
Some people think that floor coatings are meant for the garage and only the garage, but those people would be WRONG! Floor coatings have a variety of different uses and applications.
One example would be installing a floor coating in your mechanical room. It will give that boring room a little bit of life and create a finished look people will want to see. How many people tell their friends they need to come check out their mechanical room? Well, with this finish, you'll be more than happy to show it off to friends and family!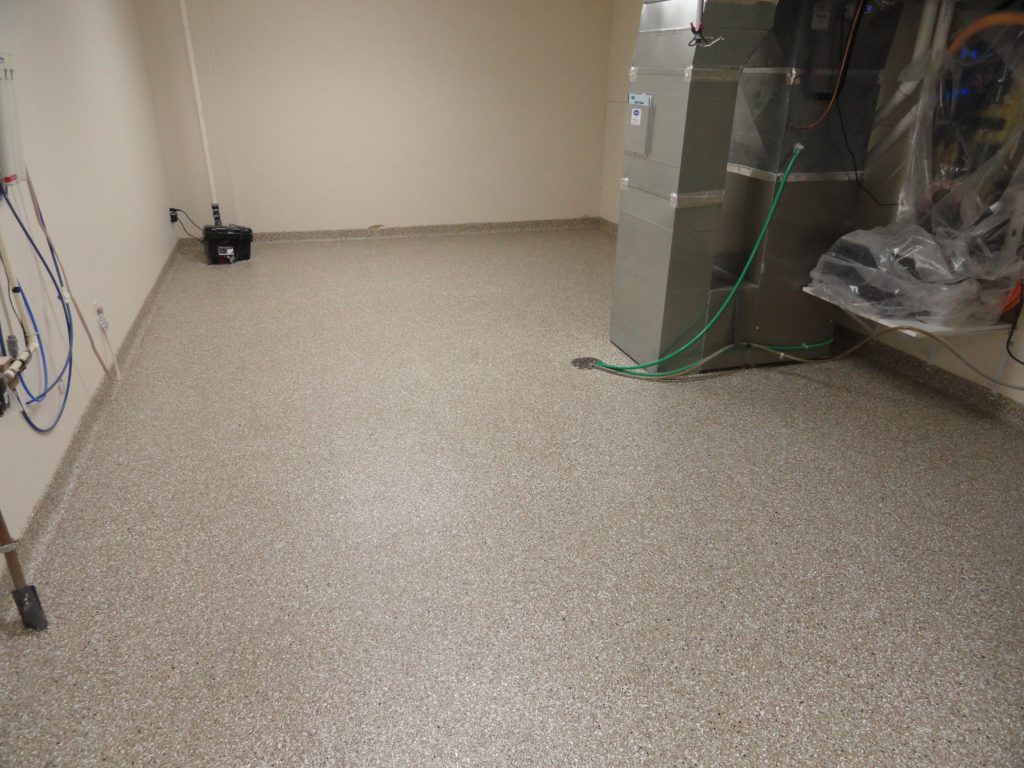 Another example would be a floor coating in your cabin. This homeowner decided his best option for flooring in the basement of his cabin was a  floor coating since it is super durable and easy to clean. It is the perfect flooring choice for outdoor enthusiasts who are forever tracking in dirt, mud, sand, and much more muck..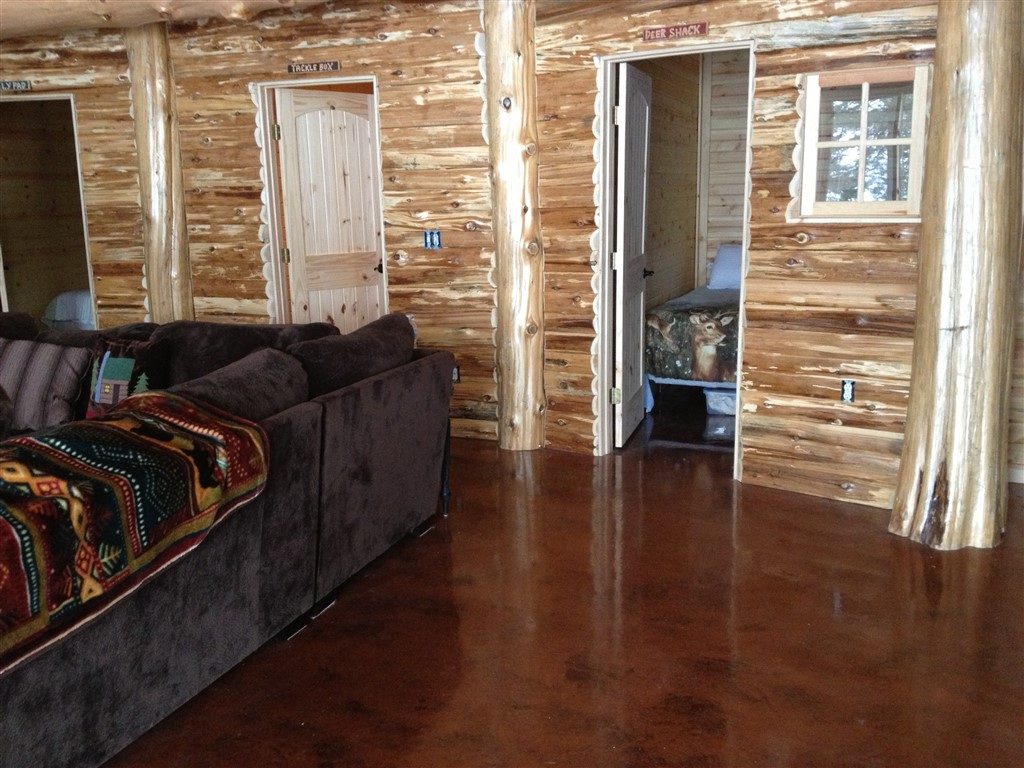 A floor coating finish is also great for commercial applications. This owners of this "dog wash" business opted for a metallic floor coating, which gave their floor a SWEET finished design.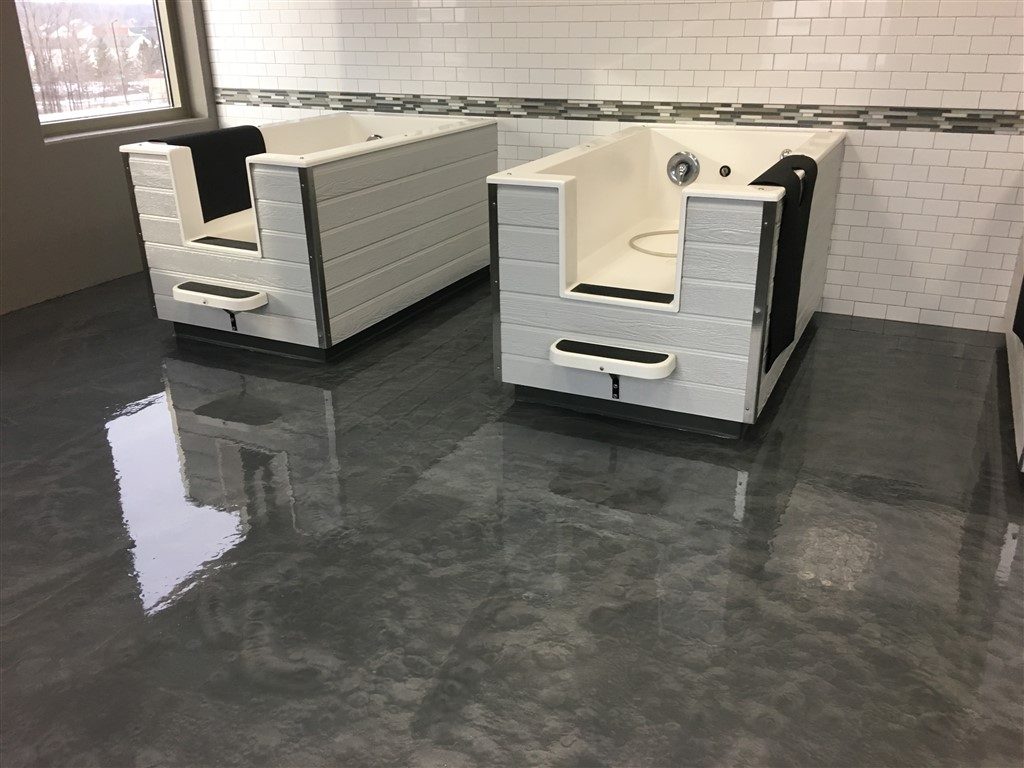 And not to toot our own horn, but check out this magnificent floor we installed in the party room at Millz House. It makes clean-up a breeze after birthday parties; we all know how messy kids can be 🙂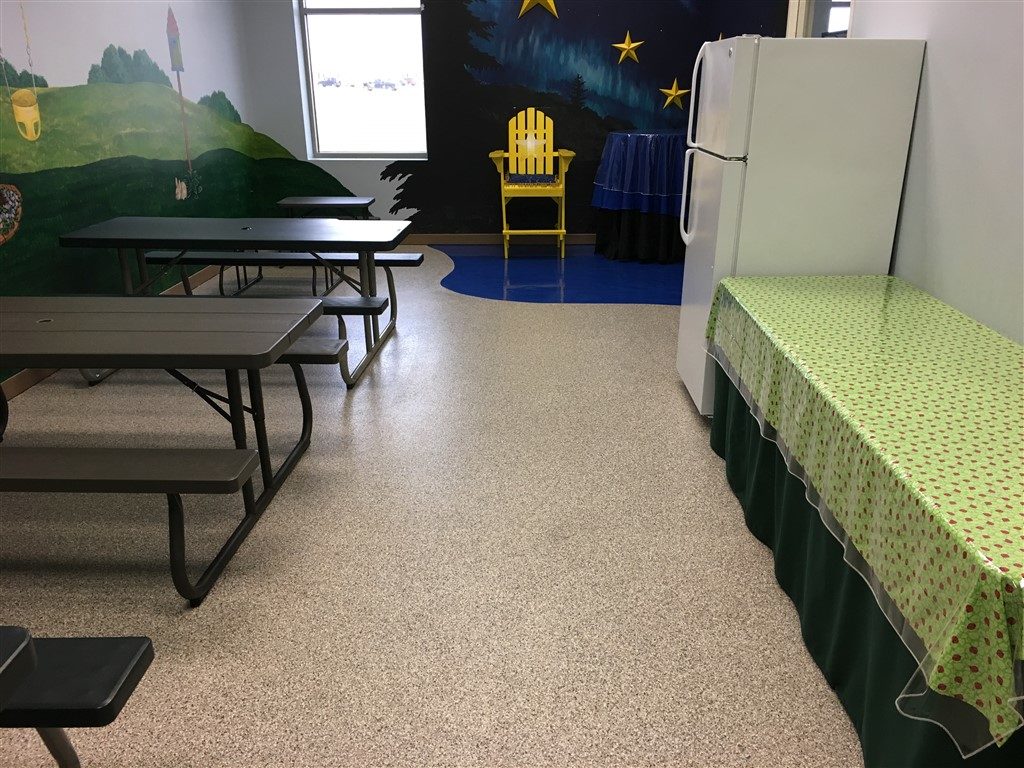 And last, but not least, is our indoor basketball court floor coating. We have combined two aspects of our business… basketball courts and floor coatings. This option provides a budget friendly solution for your indoor game court! We use the same commercial grade floor coating products, but have integrated them into a basketball themed design, giving you an elegant and sleek finish!
After seeing all the different uses and applications for our floor coating system, do you still think they are only meant for the garage?
Signing off,
Zach